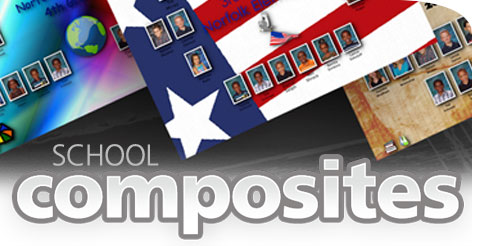 School Composites can be a POWERFUL COMPETITIVE EDGE to help you land new portrait business accounts!
Schools, Preschools and Daycare Centers.

Graduation Classes: Grades PK, K, 6, 8 and 12.

Volunteer Fire and Law Enforcement.

Medical, Dental, Nursing and Law School Classes.

College Sororities and Fraternities.

Marching Bands, ROTC Units, & much more!
Marathon is now offering complete services to Design and Output your School Composites for you.

Available in all popular sizes; 5x7", 6x8", 8x10", 10x13", 11x14" and 12x18, as well as Wall Display Composites up to 30"x 40".

A linked database or EXCEL spreadsheet is required to accompany your order.
PSPA CD's or PhotoLynx CamLynx/FLOW exports are accepted and all specifications will be provided.