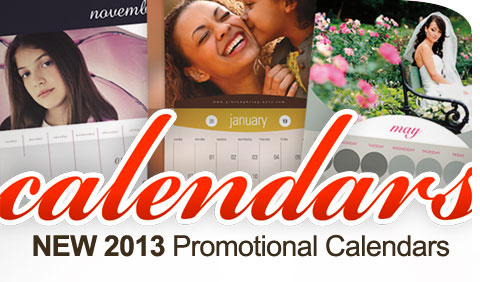 Make a big impression this holiday season with the gift of a calendar.
Marathon's promotional calendars offer the perfect vehicle
to show off your passion for photography. At the standard
8.5x11 size, they are the perfect way to properly display your
magnificent works of art. These calendars are great for
promoting your photography throughout the year and
enticing new and repeat business.