Allison and Jeff Rodgers
...something creative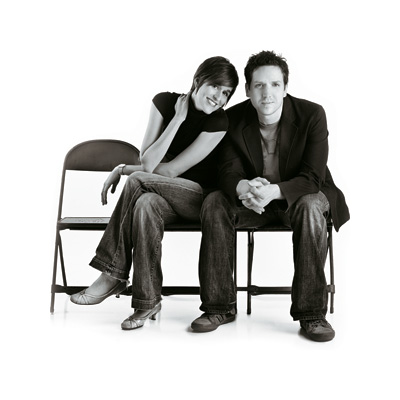 Who we are...
We are located in Olive Branch, Mississippi/population 30,635 /right outside the city limits of Memphis, Tennessee. Our metropolitan area has an estimated population of 1,280,533. Olive Branch is the ninth largest city in Mississippi, and we pull from a tri-state area of Mississippi, Tennessee, and Arkansas.
We have been in business since 2004.
We currently occupy a 3600 sq. ft space in Old Towne, a quaint older part of the city. Sessions take place inside the Studio, in various areas outside our building, and on location.
We have 6 employees, not including ourselves:

Receptionist--4 days a week
2 Image Designers--5 days & 3 days a week
Assistant--4 days a week
Studio Manager--4 days a week
Sales Consultant--2 days a week
What we do...
We love to create lasting relationships with our clients.
Taking the time to figure out exactly what our clients need not only increases our sales but also helps us build a very loyal customer base.
Our clients love the idea of coming back and creating something else for another space in their homes.
We are a product-driven studio, and we love it when our clients feel very confident in their purchases and know that we have already considered the style and placement in their homes.
ARP specializes in babies, children, and families with a selection of high school seniors and one to two weddings each month. Expanding beyond portrait work, ARP has gained increasing popularity in the commercial industry and has been contracted by various commercial clients in the past several years.
We love giving back to the community and are very involved with local organizations and charity-driven events within our studio.
Our target market and product mix...
Our client base is made up of people who like things to be tailored and customized especially for them. Our clients love getting excited with us about telling the story of their families.
Our products vary from smaller pieces to custom walls, and our clients feel that they can order something unique every time they visit us. We take into consideration what their homes look like, and we even create virtual comps so they can see our work on their walls. This makes the ordering process more exciting and much easier for the clients to make decisions.
Most of our products come with a frame allowance because we like everything to be complete and ready to hang when it leaves our Studio. Taking that next step for our clients makes them feel very "cared for" and relieved that all of the hard work has been done for them.
What sets us apart...
What sets us apart is the fact that we guide our clients very thoroughly through the entire ordering process. The way that our images are displayed in their homes is prime advertising for us, and we want the design and placement to reflect our Studio's goal--to create beautiful family artwork that tells a very personal story. Clients love for their decisions to be made easier for them, and I always say if you want them to buy, then you have to create things for them to buy! Our design abilities drive us to create new products that are unique for every client.