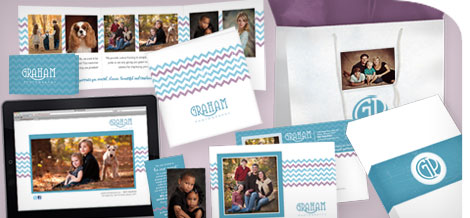 Photography Branding Essentials
Move your photography business to the next level through a private one-on-one strategic photography branding consultation and affordable custom marketing products that get your photography business noticed!
Best of all, Photography Branding Essentials is only $99 a month for 12 months!

Nothing enhances the image of quality, value
and professionalism of a photography studio more impressively
than skillfully branded photography marketing materials and
products that present an appealing and consistent
marketing message. Marathon's graphic artists
are experts at both printing for photographers and websites for photographers, so they can create a comprehensive design style for your business to get your photography
noticed by the consumers you wish to reach.
Click below to request your free Photography
Branding Essentials sample pack.