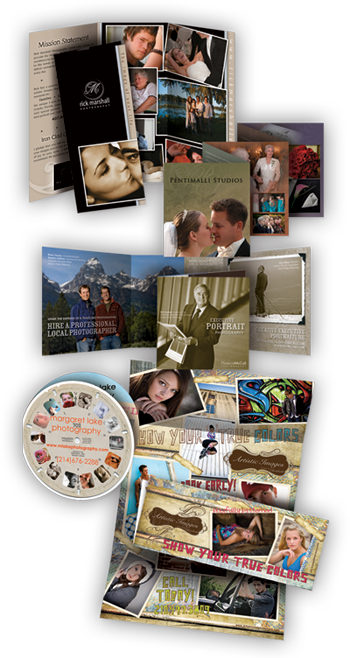 Press Printed Brochures
Press printed photography marketing brochures can be created in a variety of press printing sizes and used for multiple purposes ranging from direct mail to takeaways at display locations. Press printed photography marketing mini brochures make excellent mailers or handouts because they are small enough to be tucked into a purse or jacket pocket. Choose from one of our photography design templates shown below or design your own custom press printed brochure or press printed mini brochure to help make your photography studio really stand out. Press Printed Brochures include free FedEx ground shipping and 1 day turnaround at the Store.MarathonPress.com.
Press Printed Products Pricing Offset | Press Printed Products Pricing | Press Printed Promotional Packages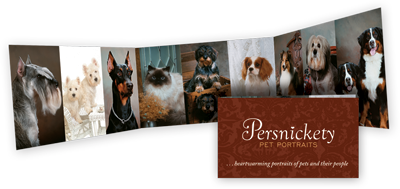 Press Printed Teeny-Tiny Brochures
Available in several three-panel or four-panel press printing sizes, this really cute photography marketing device packs a big promotional wallop, yet it folds down to the size of a press printed business card and has enough room to present your photography with a small amount of text. The press printed brochures's miniature size allows you to carry a quantity of them in a pocket or purse. Talk to one of our representatives today to find out more.
---