Lori Nordstrom
...something simple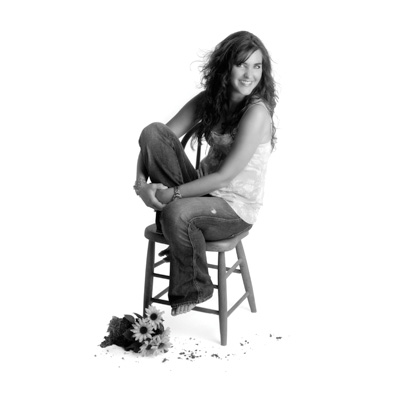 Who we are...
Located in Winterset, IA / population 5,500 /south west of Des Moines. We are in a tiny "Mayberry" town located in Madison County (as in the Bridges of…), Iowa. We don't draw much business from Winterset. Instead, marketing efforts are focused on Des Moines and building pockets of clients in other cities.
In business since 2000.
Home Studio with employee office and camera room just outside of the house.
Lori (photographer) plus one full-time and 2 part-time employees. We also do some outsourcing of projects.
What we do...
Our goal is to create memories through images and experience. We make friends first, customers second.
Lori specializes in maternity and baby portraits. That is the focus of our marketing and displays, however we also photograph the family as it grows. Lori loves photographing children and also photographs high school seniors and select weddings.
Much of our marketing effort throughout the year is focused on charity work and auctions.
Our target market and product mix...
Our ideal client is stay-at-home mom with an executive husband. She has one or two children and planning one or two more. Our marketing is geared toward the pregnant woman who cherishes memories of her children. She values her role as a mother and wants to decorate with portrait art, believing that it makes her house a home. She is busy in various organizations and loves to share us with her friends!
We love new products and strive to make each sale customized to the client and her needs. Sizes are listed only as a reference point. The final size will be for the best presentation of the image.
We don't send out pricing; instead we have a product menu available. The focus is on the product and the needs of the client instead of on the price.
What sets us apart...
Lori's love of children and ability to work with babies is known throughout the area.
We constantly strive to build relationships and make sure that the clients experience is memorable.
Our product is a quality, high-end product that showcases our simple, yet distinct style.