Sandy Puc'
...something magical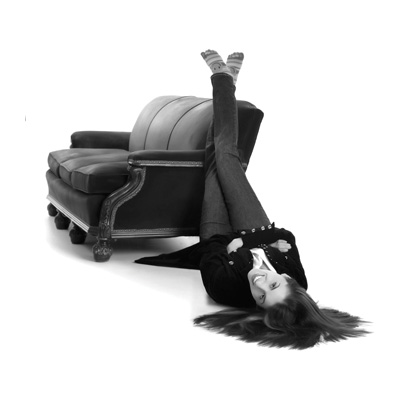 Who we are...
Expressions by Sandy Puc' is located in Denver suburb of Littleton, Colorado.
We serve the six-county Denver metro area that has a population of 2.4 million.
Expressions was started in Sandy's home in 1991, and in 1999 moved to a 5,000 square foot studio with a view of the Rocky Mountains.
Construction is about to begin on her custom-designed dream studio on recently purchased property.
Expressions has approximately 25 full-time employees.
What we do...
Our hallmark is elegant style and gracious hospitality. From the moment clients enter the studio, they are surrounded with beautiful furnishings and artwork and are treated like royalty. We have an impressive waiting room that welcomes adults and a whimsical play area for children. During their portrait sessions, clients know they are in a studio that values them and strives to create beautiful art for their homes.
Our target market and product mix...
Although our business was built on photographing children, we have evolved into a full-service studio. We do all types of portrait photography with the exception of wedding photography.
Our ideal client is one who desires to own a personal work of art. Our target market is families with children.
Our services can begin for clients at a pregnancy session, followed by our highly successful baby portrait program, a program for children one-year old through five-years, Limited Edition specials that feature children's fantasy portraiture, senior photography, family portraits and some business photography. We appeal to every stage of life and even set aside days for pet photography.
Our business mix is 33% baby, 23% children, 28% family and 16% seniors.
In addition to wall portraits, small prints and framed collections, we have a wide range of special art products available to our clients.
Our imaging department is on the cutting edge of the industry, and we are always trying to find interesting, beautiful and creative ways to present a portrait. We create artwork that enhances beauty and is displayed in unique, eye-catching styles.
What sets us apart:
Our business is known for our accomplished photographers, helpful sales consultants, skilled imaging artists, and gracious hospitality.
Multiple studio bays give our photographers the room to build custom sets and rotate backdrops easily. From natural window-lit sets to elaborate fairytale scenes, we are able to offer our clients variety and style that distinguishes our work from others. To provide custom artwork and art products, we also have several imaging artists on site.
Clients are treated with warmth and respect from the moment they enter the studio, during their portrait session, and through the selection of their portraits. Clients view their images in a private sales room with a luxurious home-theater atmosphere where they are assisted in choosing the best package for their needs.
Clients love our superior artistic quality, impressive customer service and our willingness to go the extra mile to please.
Products...
Below is just a sampling of the products Sandy has developed especially for BellaGrafica. Additional products will become available over the next several months.
Senior Price List Mailer with Star Die Cut
Senior Oragami Mailer with Interactive Product Wheel