Yervant and Anie Zanazanian
...something couture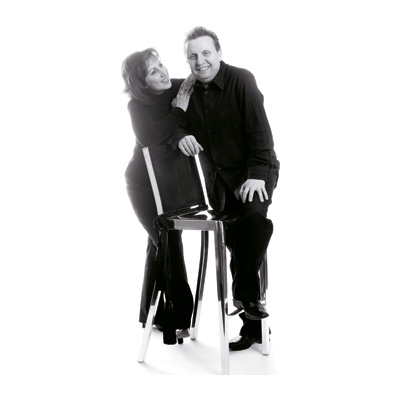 Who we are...
Creative behind the lens and creative in business!
Yervant is esteemed amongst the Top 5 professional wedding photographers internationally. He is renowned for his avant garde approach to weddingMphotography with his signature style which has led the industry to new and fresh creative horizons.
Based in Melbourne, Australia, Yervant Photography is unequivocally the leading boutique studio in Australia.
Anie is Yervant's wife of 25 years... the woman behind the man... the business developer.

Receptionist--4 days a week
2 Image Designers--5 days & 3 days a week
Assistant--4 days a week
Studio Manager--4 days a week
Sales Consultant--2 days a week
What sets us apart...
The entire experience! From the moment a client steps into our studio, the feeling of luxury that we exude the array of high quality of products, our conduct throughout their visitation and what they take home with them to remember the experience. We know we have mastered the art of welcoming and impressing our clientele. But it is equally important for us that the experience goes home with them. Hence our stationary and peripheral is designed to keep on telling our story, keep on selling and keep on impressing. Our collection is designed to do just that! It goes home with our clients and keeps on selling!
What we do...
We set out to cater for the high-end marketplace about 12 years ago by opening our first studio to Melbourne's High Street fashion precinct. We targeted the fashion savvy bride who seeks and appreciates individuality and novelty.
We cater to a more excitable clientele who look for a distinctive "edge" in their choices and lifestyle. Hence we have designed new products in album presentations and HomeArt™ that appeal to modish and upscale clientele.
We have now moved to our new studio in Melbourne's new prestigious downtown development Docklands. We have purchased the studio space which boasts 10 large street level windows right on the main boulevard.
The new setup is distinctly "designer" inspired to emanate luxury and fine quality but also extreme comfort and hospitality.
We make certain we keep up-to-date with international design and fashion trends—paying particular attention to color, texture and packaging so we evolve with the fashionista and the progression of design.