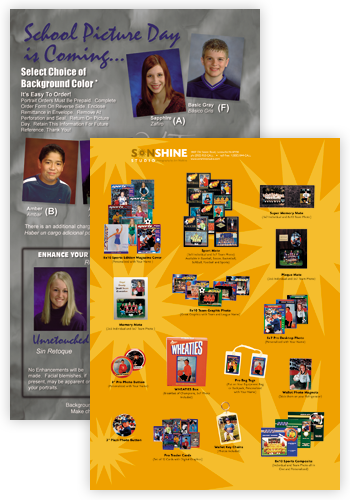 Custom Prepay Flyer Designs
Marathon's custom printing service offers unlimited opportunities for creative expression. Marathon's expert team of graphic designers will work with you in creating your one-of-a-kind promotional piece with custom backgrounds, type styles, and design elements. What's more, Marathon's library of ethnically diverse model-released school portrait images is available at no additional charge. Available in both 8.5x14 and 8.5x11 finished sizes. File-furnished designs are also accepted.
Let Marathon create your own unique custom prepaid flyers at exceptional prices.
Pricing dependent upon volume. Contact an account representative today for a no-obligation, custom quote at 800/228.0629.
Larger Pockets available—up to 7.5 inches! Allows for more copy and a bigger order form!