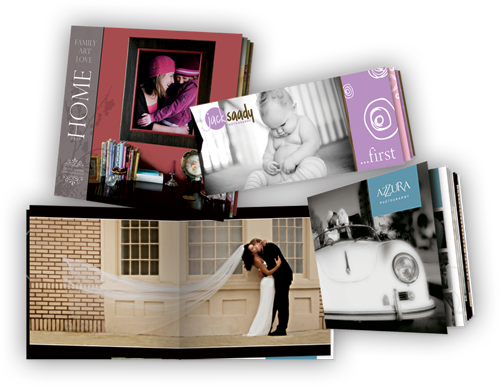 Press Printed Booklets
Few photography marketing materials provide as much punch as press printed booklet that can be used as press printed portfolio brochures or press printed product catalogs. There simply is no substitute for showing examples of your photography, and that's exactly what press printed booklets let you do. They are the next best thing to providing your prospective photography client with a private showing of your photography. Furthermore, press printed booklets are more likely to make a positive impression and less likely to be tossed aside. Choose from one of our photography design templates shown below or design your own custom press printed brochure or press printed booklet to help make your photography studio really stand out.
Press Printed Booklets include free FedEx ground shipping and 2-3 day turnaround at the Store.MarathonPress.com.
Press Printed Products Pricing Digital | Press Printed Products Pricing Offset | Press Printed Promotional Packages
---