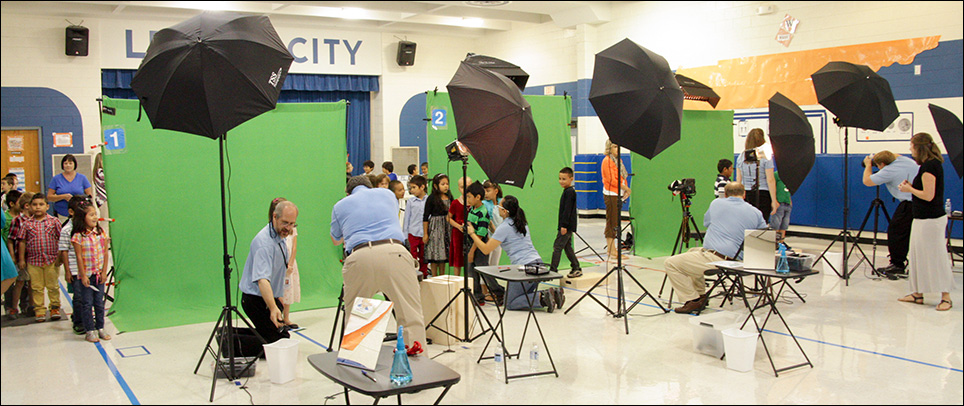 The #1 Original School & Sports Photography Boot Camps
Nashville, TN -

Both programs run concurrently

- Thursday, January 16 through Saturday, January 18, 2020
Two Great Workshops to help make 2020 your BEST Business year EVER!
PPA's IMAGING Trade Show starts the next day - Sunday, January 19. Come for the Boot Camp and stay over for the PPA Trade Show & Convention. FREE Trade Show Passes will be available. PLUS, SAVE MONEY by staying over at our host hotel. It's WAY less expensive. Only $119 (+ tx) per night. We're only a short UBER ride from the PPA Trade Show. Details below.
If you've been wanting to start (or grow) a School, Sports or Childcare Center / Preschool photography component to your business, this is an event you don't want to miss. Our Boot Camps are the most popular and longest-running high-volume educational events because they feature both classroom and hands-on demo learning experiences, with plenty of time for in-depth questions and answers. There's far more detailed and hands-on training here than is possible in any shorter 1-2 day program.
Both Boot Camps teach PROVEN-TECHNIQUES to QUICK START your entry to the market, and help you grow your business exponentially. The content of each Boot Camp is specifically tailored just for you! Even experienced Photographers tell us they've learned a wealth of new techniques and money-making strategies by attending. Here's just part of what you'll learn:





Time and cost-effective ways to find and prospect new accounts.

How to make winning presentations to Schools, Preschools and Youth Sports League Boards.

Learn secrets to beating larger Regional and National competitors for the business.

Learn how to SELL the new paradigms versus the old-fashioned traditional ways.

Online Prepay vs On-Site Prepay vs Printed Proofs vs Online Proofs; what's best and when?

Learn how to price your work to win the account while still maximizing profits.

Learn secrets of creating Package combinations that sell and encourage upsales.

Learn how to handle requests for Rebates and Commissions without breaking the bank.

How to effectively schedule picture days to minimize Staff & equipment needs.

Learn what Camera equipment, technology, lighting and backgrounds will you need.

Greenscreen. The BEST techniques for shooting it for best first-time results.

How to create the BEST picture day experience for Sponsors and Customers.

Learn SPEED POSING techniques to optimize your photography throughput.

Learn about Capture Automation with barcodes; Tethered, Non-tethered, QR-Code or time-sync systems with Opticon Scanners.

Production Software; Low, Medium and High Volume systems. What's right for you?

Fast & efficient post-production in hours, not days.

Smart outsourcing to save you time & your sanity!

E-Commerce Systems. What's really working? What's best practice?

Customer Service and Account Retention. Keep 'em happy!

Tips on hiring & compensating part-time, seasonal and freelance help.

Add-on Profits: Yearbooks, Sports Programs, Early Childhood Memory Books.

Sports Photographers: We'll be teaching both traditional AND Virtual-style photography.

Plus, much more!
Get all this, PLUS Live Shooting, Workflow and Technology Demos.
See it work before your buy!

Vendors will also be on site for one-to-one demos of their software and products.
At the Boot Camp, there's plenty of time to get all your questions answered.
Boot Camp Schedule – 24+ Hours of Instruction & Demos, plus dedicated Vendor Time. A great buy for your educational investment dollar.

Wednesday, January 15, 2020

5-8 PM (Optional) Early-Bird Registration & Meet & Greet.


Thursday, January 16, 2020

7AM – 8AM. Registration for both School & Sports Tracks
8AM – 6PM Classes – Both Tracks.
6PM-7:30PM Dinner - On Your Own
7:30 – 9PM Software & Tech Demos.


Friday, January 17, 2020

8AM – 6PM Classes – Both Tracks.
6PM - 8PM LIVE Shooting & Tech Demos with Models.


Saturday, January 18, 2020

8AM – 5PM Classes – Both Tracks.


Morning and afternoon break time as well as a lunch break are also scheduled. Lunches are not included, but available onsite.



Registration fee for EITHER Boot Camp is just $249.
$199 each additional person from the same studio. $50 discount for previous Boot Camp Attendees. Enter code "Alumni" during check out.



Not sure about attending? Think again. Check out our references! We're highly recommended.



Here's what other photographers have said about the learning experience
and the quality of instruction from the School and Sports Photography
Boot Camp. (Quotes from Attendee Exit Surveys)

HOTEL INFORMATION. The Boot Camp will be held at the Hotel Preston, a quaint boutique-style hotel located just East of downtown Nashville, TN, at the intersection of I-40 East and Briley Parkway. It's close to Nashville International Airport, and they offer complimentary shuttle service to and from the airport. Here's the contact information:
Hotel Preston
733 Briley Parkway
Nashville, TN 37217
www.hotelpreston.com
(615) 361-5900
We've negotiated a special Group Rate of $119 (+ Tax) per night, single or double available from 1/15 through 1/22 for those that are staying over for the PPA Convention and Trade Show. You must be attending the Boot Camp to get this rate. This rate is good for reservations made through 1/8/20.

To book your reservations, click the following link to direct you to the Volume Imaging Professionals Inc. Group reservations website: https://tinyurl.com/VIPINC. You can also call 866-986-8089, then dial 1 for reservations and ask for the "Volume Imaging Professionals Inc." group rate. Please remember the Hotel Discount deadline is 1/8/20. It will NOT be extended.
Please note: For either Boot Camp, we ask that all out-of-town attendees please stay in the host hotel.
We have a room commitment to fulfill which allows us to keep our Workshop prices low. Your cooperation is appreciated.
Driving in? Want to bring your own equipment to use during the hands-on demo with models?
We'll provide info later if you do, but it's not required.

Sponsorships and Vendor Tables Available at this and future Boot Camps and Workshops.
Please Contact: ChrisW@volumeimagingpros.com for more information.
Your Instructors. They will be joined by Guest Instructors and Presenters during the Boot Camp.
| | |
| --- | --- |
| | Lead School Photo Instructor, Chris Wunder, Cr. Photog. ASP is one of the most recognized names in the high-volume photography industry, and was recently featured in an article about School Photography in the New York Times. Over his 35+ year career in the business, Chris has owned and operated a large multi-state high-volume photography business, been a corporate executive for a large national mass-market School & Sports photography company, the CEO of PortraitEFX, a Photography Franchise Corporation and is now the Executive Director of the new Industry Trade Association; Volume Imaging Professionals, LLC. He's a very popular platform speaker; having presented annually at SPAC and at virtually every major photo venue, and also originated the School & Sports Photography Boot Camps which have helped thousands of photographers get their start. He has authored two books on high volume photography available at www.bigmoneyphotography.com as well as a DVD Educational Series available through Marathon Press. |
| | |
| --- | --- |
| | Lead Sports Photography Instructor, Mitchell Moore has been in photography for over 25 years as a photographer, a Sports photography business owner and a Photography Franchise owner and developer. Mitchell was one of the early creators of the "virtual" style of composited sports team photography and is widely regarded as an expert in green screen production. He's been an instructor at the Boot Camp for five years. He's still an active sports photography business owner in the Dallas, Texas area as a PortraitEFX Franchise Owner and also Mentors other Franchisees all over Texas and the US as Franchise President. Mitchell originated both BigMoneyPhotography.com and BigMoneyU.com. the first online communities dedicated to helping both high-volume photographers grow their business through information sharing and online education. As a part of his commitment to give back to the industry, Mitchell also currently serves as Director of Operations for the Volume Imaging Professionals, LLC. |
About Volume Imaging Professionals, LLC.

Volume Imaging Professionals, LLC (VIP) is THE industry Trade Group representing High Volume Photographers founded at our inaugural meeting held at the School and Sports Photographers Annual Conference (SPAC) in January, 2019. Our main goals are to:
Establish an Accreditation Program for High Volume Photographers thereby setting standards of performance excellence and raising the bar to competition.

Provide access to intensive, specialized education tailored to the skill sets required by the high-volume photography industry; and especially for those photographers just entering the market.

Provide advocacy for our public relations, legal and business interests including a united voice to fight anti-competitive practices by the large, national competitors.

Leverage our combined buying power to lower costs to our members and influence the development of equipment and technologies useful to the development of our business.
To learn more about VIP, visit our Website at www.volumeimagingpros.com or email Chris Wunder, its Executive Director at: ChrisW@VolumeImagingPros.com or by phone at (704) 763-0409.
Sponsored by